How do we create new sites for development…………..Critical Path Examination pt 2: Utility Presence
Last week I wrote about how Landowners hold the keys to the creation of shovel ready sites ……..
(that is unless local governments begin tax delinquent property collection for purposes of sale or redevelopment, but that is another discussion)
In addition to landowners truly holding the keys to future development locally, one major issue promotes and deters developmental opportunity, and that is utility presence.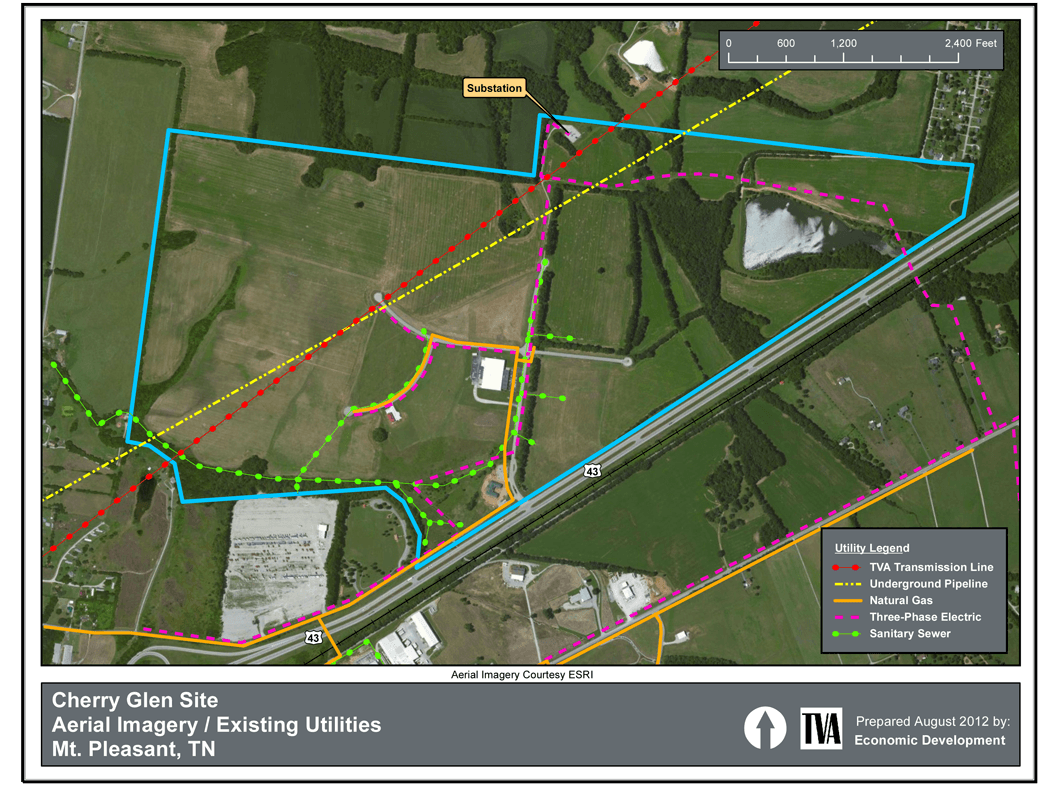 Each property in our database hosts a bevy of supporting data to assist prospective clients in their location needs. On each of our site based properties there are five check boxes that we are required to determine; water, sewer, electric, gas, and fiber. I can tell you that is a cruel activity going over our properties and noting that many have no sewer presence and fewer have any fiber presence. For those on the other side of the glass (site selectors) they don't really spend time chasing down all the details of our area properties, more often I am asked to submit properties that meet the requirements laid out by the selection consultant. Often, properties that would otherwise be a nice fit are unable to even be submitted because of an infrastructure lack.
It is in this frustration that I am usually advising many of our local landowners to partner with the Port Authority, so we may put their properties forward in an attempt to get county assistance and planning emphasis to see their properties fully served by utility. I know this is a difficult proposition, but it is critical to our community forging a future on the industrial side. Much of our area property is built out, and others possess significant flood plain issues. For these reasons we try to be highly selective on where the Port can ply its limited assets.
Now I know, if you are reading this, you probably know we have some complications between our county and city regarding sewering. Guess what, you won't get a statement to further flame tensions from me. What you will get is an impassioned plea to resolve said issues, find equitable ground, and move forward together, with targeted developments from additional installations as a long term goal.
In the meantime, if you feel your property is one that would be ideal for future development (greater than 15 acres, relatively flat, some approximate distance to existing utility) we would love the opportunity to discuss with you further developmental opportunity and plans that would see your land holding improved for the sake of our community's economic future.
P.S.
Should you wonder why I age so quickly, take a look at the request that arrived last month. Now, this is a statewide/regionwide request, so many communities got the same information we did. Unfortunately, we didn't have a property that was even close to meeting the need. This type of development would have created in excess of 90 to 100 jobs, so know that it likely went to a growth community. It is a good example though of what we aspire to develop here in the Mid-Ohio Valley in order to be competitive.
GENERAL
Building Size: 80,000 – 130,000 SF existing building
Lease/sale: Company prefers to lease, but will consider buildings for sale.
Zoning: Building should be zoned for food processing, or ability to quickly re-zone.
Building (General): Buildings of interest include shell buildings, new construction, former food plants, and clean modern manufacturing / warehouse facilities. Larger multi-tenant buildings will be considered. Prefer building to be approximately 400' in length.
Ceiling Height: 30' clear height in most areas
Dock Doors: 8 dock doors, or ability to easily add to reach a total of 8 dock doors.
Rail: Not required, but preferred.
Truck Traffic: Approx. 15 trucks/day for inbound and outbound shipments.
UTILITIES
Electric: 1 MW Peak Demand
Natural Gas: 120,000 BTUs/hr, approximately 5 PSI.
Water: 15,000 GPD
Wastewater: 10,000 GPD (more detailed information to be provided at a later phase in the site search process)
Telecom: Fiber connectivity required. Standard phone and internet services.
OTHER
Environmental: Facility will have minimal impacts to the immediate and surrounding environment in terms of noise, odor, or visual impact. More detailed emissions information to be provided at a later phase in the site search process.
Timeline: Target start date for the new facility is Q2 2019. Site selection will be completed quickly to accommodate the proposed schedule and facility build-out.
Attachments: As attachments either on you ZoomProspector Property Record, or in the Active Need for Project Disney, please provide as much supplemental information as you have available. Information of interest includes:
Building brochures / flyers
Building specifications (age, construction type, dimensions, clear heights, column spacing, floors, docks, HVAC, equipment, utilities, parking, former use(s), etc.)
Floor plans
Photos
Delineate available versus leased or committed space for multi-tenant buildings
Present zoning and applicable C&Rs (covenants and restrictions)
Property representative contact information